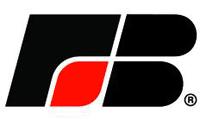 From Marie Gadotti
Goose Committee Chair
Oregon Farm Bureau Federation
As all of you know, the goose depredation problem is getting worse every year. There is an effort for USF&W service and other State F&W folks to not address the target numbers for the Cackler Goose. These government agencies are now finally permitting some increase in harvest because the projected number of cackler geese has reached over 280,000, up from 180,000 last summer. This does not preclude continual devastation to agriculture in Oregon.
I don't believe that we should let them off the hook; these numbers are too high at even 100,000. There will be a meeting in Alaska with neighboring State F&W agencies as well as USF&W and the Alaska Natives at the end of May that OFBF will participate in.
I had a lengthy conversation with ODF&W this week on the devastation going on with the Cacklers in particular and what we can do to help them at this meeting.
What will help them and OFBF is for farmers to send e-mails/letters to Brandon S. Reishusm, Assistant Game Bird Biologist at ODF&W describing the increasing numbers, damages to crops and financial losses (estimates are all we need) that we are having. It is imperative that we get this done as soon as possible. It is also imperative your strong voice be heard immediately. Please send a message as soon as possible.
Brandon's e-mail is [email protected] or Brandon S. Reishus ODF&W Wildlife Division, 3406 Cherry Ave. NE Salem, Or 97303
Thank you
Marie Gadotti