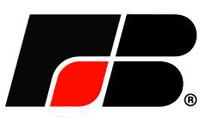 The 3 Percent Withholding Tax Needs Repeal
By American Farm Bureau Federation
WASHINGTON, D.C., May 27, 2011 – A new 3 percent withholding tax on government payments for goods and services has the potential to erode funds for conservation purposes, have negative impacts on rural health care availability and create serious cash-flow challenges for farmers and ranchers, according to a statement by the American Farm Bureau Federation.
In a statement submitted this week to the House Small Business Subcommittee on Contracting and Workforce regarding 3 Percent Withholding Tax, AFBF said it would oppose the new withholding tax, slated to begin in 2013. The organization is supporting legislation (H.R. 674) introduced by Reps. Wally Herger (R-Calif.) and Earl Blumenauer (D-Ore.), to repeal the withholding requirement.
"This has the potential to create cash-flow problems for farmers and ranchers because inputs like seeds and fertilizer are often purchased months before a commodity is sold and income is received," AFBF stated. "Reducing farm revenue by 3 percent of government safety net payments will make it harder for farmers to purchase the supplies they need to plant and grow a crop, to pay farm workers and to maintain farm buildings and equipment."
The withholding tax also has the potential to reduce the effectiveness of Agriculture Department programs that are designed to protect and improve the environment. For example, if a farmer or rancher were to receive an $11,000 payment for protecting streams or rivers under the Conservation Reserve Program, $330 would be withheld and be unavailable for the conservation effort. In addition to CRP, the withholding requirement would also influence the Conservation Stewardship Program and the Environmental Quality Incentives Program.
AFBF also is concerned that the withholding tax will impact the availability and affordability of health care in rural America.
"Only about 10 percent of physicians practice in rural America and there are far fewer specialists, despite the fact that nearly one-fourth of the population lives in rural areas," AFBF said. "Because of the aging of rural Americans, Medicare serves 23 percent of the rural population, compared to 20 percent of the population in urban areas, according to the National Rural Health Association. Consequently, withholding 3 percent of Medicare payments will make it harder to maintain rural health facilities and more difficult to attract doctors to rural areas."