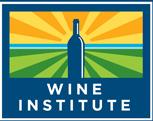 Wine Institute and Trout Unlimited Applaud Passage of Water Rights Legislation
BY Wine Institute
SAN FRANCISCO – Wine Institute and Trout Unlimited congratulate the California Legislature on the unanimous passage of AB 964 (Huffman & Chesbro) and strongly urge Governor Brown to sign the measure. If signed, a new conditional registration process would be created to provide an expedited means by which winegrape growers could obtain authorization to develop small off stream storage ponds that could be used as an alternative to direct diversions. This will allow winegrape growers to protect their crops from frost damage in a manner that is protective of fishery resources.
California winegrowers welcomed this collaborative approach as they proactively sought solutions to issues surrounding frost protection. This approach is reflective of the strong commitment by California wineries and winegrape growers to environmental stewardship – more than two-thirds of the state's producers and growers participate in the California Sustainable Wine-growing Alliance and assess their activities based on a code of 227 best practices from the ground to the glass.
In certain regions of the state, including the north coast, winegrapes run the risk of being damaged by frost in the early spring months after bud break. In many circumstances, the only viable means by which to protect the crop is to spray it with water as the ambient temperature approaches freezing. It is generally agreed that the most environmentally sound method of frost protection is to use water that has been previously diverted into off stream storage during the high flow winter months.
Unfortunately, while such projects have obvious environmental benefits, the state's water rights approval process presents a significant impediment to developing such projects, both from an expense and bureaucratic standpoint. To address this impediment, Wine Institute and Trout Unlimited worked with the state to identify a way for smaller projects to receive approval in a more expedited fashion. AB 964 is the result of this collaboration.
"This bill will help salmon and steelhead by making it easier for grape growers to redesign their frost water diversions," said Brian J. Johnson, Director of Trout Unlimited's California Water Project.
AB 964 amends the state's existing registration program for stockponds to include small irrigation projects such as off stream storage for frost protection by wineries. The language has been carefully crafted to apply only to small projects (no more than 20 acre feet annually) and subject to conditions established by both the State Water Resources Control Board and the Department of Fish and Game. Many small vineyards will likely take advantage of the new process allowed under this bill, providing both frost protection and environmental benefits.
# # #