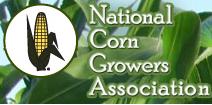 Surprise! More Corn Than Expected
Corn Commentary
National Corn Growers Association
More corn stocks than expected showed up in the latest report out from USDA , which was a big surprise for many of the market watchers.  Despite the fact that corn stocks are reported to be 34% lower than a year ago, it was expected to be much worse, even just a few weeks prior to the Friday Grain Stocks report. Earlier this year, USDA was predicting corn stocks would finish the year at just 675 million bushels, less than a three-week supply. But as of September 1, stocks instead totaled 1.13 billion bushels, with summer disappearance indicated at 2.54 billion bushels, compared with 2.60 billion bushels during the same period last year.
The report left even USDA's Chief Economist Joe Glauber scratching his head. "Obviously our analysts are going to be looking at those numbers, but it poses a puzzle in that regard," said Glauber. Some think the numbers are just off, while others think it could be that livestock producers are using less corn for feed than expected.
That leads us to say don't look a gift horse in the mouth, because having corn stocks higher is a good thing for everyone. "Pushing corn stocks back above one billion bushels is important for the psyche of the market," said Renewable Fuels Association Vice President Geoff Cooper. "Having more corn available should somewhat ease supply concerns brought on by poor growing conditions this year and provide more of a buffer until farmers complete the harvest of this year's crop."
With corn prices higher this summer, livestock producers may have been using more distillers grains (DDGS), the by-product of ethanol production. When the amount of corn used for ethanol feed co-products is combined with feed and residual demand, total feed demand becomes 6.35 billion bushels, or 47 percent of expected use in 2011/12.
So, if we did look that gift horse – or cow or pig – in the mouth, we might just find more DDGS than corn there. Surprise!