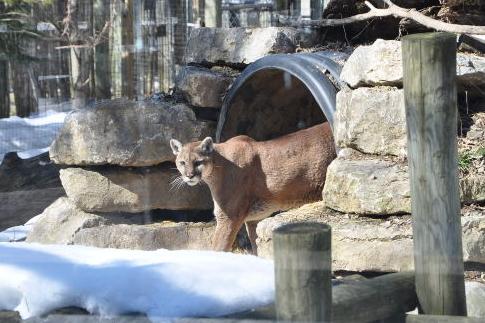 Lawmakers Fail to Address Growing Cougar Problem
By Oregon Small Business Association
Despite growing concern over Oregon's exploding cougar population, the 2011 Legislature took a pass on approving meaningful legislation that would have helped get Oregon's cougar population under control. Rod Harder, a lobbyist for the Oregon National Rifle Association, called the failure to pass meaningful legislation on the issue "one of the biggest disappointments of the session" for Oregon's fish and wildlife industries.
According to Harder, two bills in particular merited approval. HB 3326 would have allowed the use of dogs during the final three months of hunting season if authorities determined that cougar quotas (the overall number of cougars hunters are allowed to kill annually under state rules) were not being met.
Another bill, HB 2337, would have allowed communities to establish pilot programs permitting the use of dogs for hunting cougars during the normal hunting season. The pilot program idea was modeled on a successful pilot program used in Washington. HB 2337 passed the House but died from neglect in the Senate's Environment and Natural Resources Committee chaired by Sen. Jackie Dingfelder.
"These measures wouldn't have solved the cougar problem, but they were a step in the right direction. They were very reasonable measures, in my opinion," said Harder.
Since 1994, Oregon's cougar population has tripled by some estimates—from 2000 in 1994 to upwards of 6000 today. That's when voters approved a ballot measure banning the use of dogs to hunt cougars. Proponents of lifting restrictions on the use of dogs, which will increase hunters' success rate, argue that the proliferation of cougars throughout our region has resulted in a number of adverse consequences, including diminished elk herd numbers, attacks on ranchers' livestock, as well as an increase in the frequency of cougars wandering through public spaces.
Advocates of the status quo say that the people of Oregon have spoken in favor of greater protections for cougars and that more cougars are being killed than ever before.
"That's true," said Harder. "But that's because there are more cougars than ever before. Some of those killings are happening because of chance encounters with cougars while hunting other game.
"The fact is, we have never hit state established quotas for cougars. We simply aren't keeping up, and the cougar population will keep growing until we take reasonable steps for control."