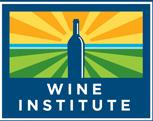 Mexico Lifts 20 Percent Tariff on California Wine
By The Wine Institute
SAN FRANCISCO – Mexico eliminated retaliatory tariffs on 99 U.S. products, including a 20 percent tariff on U.S. wines, following U.S. approval of a Mexican trucking company's permit to cross into the U.S. U.S. wine exports to Mexico had been subject to the retaliatory tariff resulting from a U.S./Mexico trade dispute regarding the safety of Mexican trucks in the U.S. In 2009, Mexico imposed the 20 percent tariff when the U.S. cancelled the permit program for Mexican trucks.
The 20 percent tariff was the second retaliation imposed by Mexico on U.S. wine imports in seven years. The first concerned a World Trade Organization (WTO) dispute over the Byrd Steel Dumping Amendment, which the U.S. repealed in 2007.
"With two trade setbacks in the last several years, many wineries shifted their promotional resources to more predictable high-growth markets. However, with the tariff elimination and since our countries have been strong trading partners and share a common border, we hope to significantly expand California wine exports to Mexico," said Wine Institute International Marketing Director Linsey Gallagher.
U.S. wine exports to Mexico, 90 percent from California, reached a high in 2007 with $23.8 million in revenues to wineries. Wine exports were $18.4 million in 2010, making it the 11th largest export market for California wine. Exports dropped 26 percent in value eight months ending August 2011, however, exports are expected to increase because a settlement of the trucking dispute was reached last March and half of the 20 percent tariff was removed in July. The entire tariff is now eliminated.
# # #
Journalists who require further information should contact [email protected] .