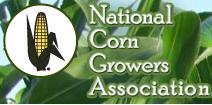 Thinking the Local Food Movement Would Be Good for the Economy? Think Again.
By Cathryn
National Corn Growers Association
Local food is sexy. Like any trend, interesting, powerful people seem to love it. From Michelle Obama to a slew of celebrity chefs, everyone seems to be talking about the exact farmer from which they purchased their lettuce. The hottest restaurants include menu descriptions that read like a list of the most prominent family from every bordering local community. On the surface, local foods appear to be the epicurean's equivalent of retro chic.
Scratch beneath the surface, though, and the local food movement isn't always what it seems. A complete cultural shift to a paradigm in which local foods reign supreme would yield some ugly results for the economy and for our health.
Simply, local food proponents do not account for basic economic realities in their public policy platform. From the economic advantages of specialization and trade to the realities of scale of economy, the shift toward a government-favored status for local foods, already well underway, would both make food more expensive and increase pollution.
On top of that, the foods which would become the most expensive in a local food world would be those needed for a healthy, balanced diet. Obesity already plagues the United States. If locavores get their way, the poor would be condemned to a sentence of junk food options for the crime of being unable to afford their nutrient-rich, lower-calorie counterparts.
So speak up. Trends and fads come and go. Fashions and crazes like leisure suits and pet rocks pass naturally through the cycle of cool. Don't let this trend, and all of its harmful repercussions, be written into our laws and regulations. Tell the government to keep our options open instead of basing public policy in popularity.