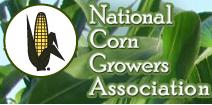 Soda Bans not working, measured impact
by Mark
Corn Commentary
National Corn Growers Association
The longest of journeys begins with a first step and perhaps the national idiocy over the evils of corn sugar (HFCS) may be about to subside. In the "Well Blog" in New York Times they pronounce that soda bans in schools have limited impact. I know business professionals aren't supposed to say "Duh" but this is a blog and sometimes simple is better so "Duh."
The NY Times blog notes that "State laws that ban soda in schools — but not other sweetened beverages — have virtually no impact on the amount of sugary drinks middle school students buy and consume at school, a new study shows."
Their study took a look at thousands of public school students across 40 states, found that removing soda from cafeterias and school vending machines only prompted students to buy sports drinks, sweetened fruit drinks and other sugar-laden beverages instead. In states that banned only soda, students bought and consumed sugary drinks just as frequently at school as their peers in states where there were no bans at all.
Did somebody actually pay for this information? In the name of saving some money and urging the discussion along let me go one step further and save you the time and investment in other moments that make you slap your forehead and scream "Eureka."
Some schools have actually removed all drinks containing sugar in an effort to protect the students from themselves and guess what happens. Teachers I know who work in the trenches elbow to elbow with the children and young adults say an interesting phenomenon occurs; students actually bring their own drink of choice to school…or even more than one.
This easy access to their first choice of drinks/drinks may actually increase their consumption. Most teachers and many school administrators get this but apparently school boards who are making these silly decisions do not.
I have said it here before and will likely say it again; trying to legislate or regulate common sense is a slippery slope. The national obesity problem amongst children and adults in this country is a real issue but it needs to be addressed through intelligent lifestyle choices that include better selections of food and quantity consumed as well as regular exercise. Good role models at home can have far more impact on students than any school board.