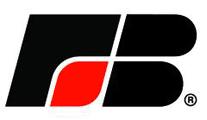 Thanksgiving to cost 13% more
By American Farm Bureau Federation
Johnna Miller, Director of Media Development, American Farm Bureau Federation and Cyndie Sirekis, Washington.
Consumers will pay about 13 percent more at the grocery store for a turkey and all the trimmings to make a classic Thanksgiving Dinner this year, according to John Anderson, senior economist at the American Farm Bureau Federation.
Sirekis: Tantalizing turkey will be featured on nearly every Thanksgiving table this year, but consumers will pay more for the feast. John Anderson, a senior economist at the American Farm Bureau Federation, explains the results of Farm Bureau's 26th annual informal survey.
Anderson: The total value of the meal was forty-nine dollars and twenty cents. That compares with forty-three dollars and forty-seven cents last year, so that's about a 13 percent increase. In general we've seen food prices increasing for most of this year and I think it's important to recognize that our survey is really kind of picking up on a trend that's been in place across a broad set of food items since about late 2010.
Sirekis: Higher prices for whole frozen turkeys drove the overall cost of the meal up.
Anderson: The centerpiece of the entire meal, the turkey, was one of the biggest increasing items. The turkey price increased by about three dollars and ninety-one cents for a sixteen-pound bird. It's about a 20 percent increase, actually, so a fairly substantial increase over last year for the bird.
Sirekis: U.S. consumers will pay more for their favorite dairy products due to high demand for protein-rich foods.
Anderson: The dairy-related items were up pretty much across the board, whipping cream, milk. Those items reflect the trend that we've seen for most of this year, of better prices for dairy products. When we think about the turkey and the dairy products together the explanation for those higher prices is mostly on the demand side. We really do see very strong global demand for meat and for protein items generally, which would include dairy products as the developing world has grown quickly we see rapidly changing diets in that part of the world, we see a lot of very strong demand growth globally for those kind of products and that's part of what we see reflected in these prices. Per person, we're looking at less than five dollars a serving, for what really is a special meal and that's a great value.
Sirekis: We have two extra actualities with John Anderson, senior economist at the American Farm Bureau. In the first extra actuality Anderson says bad weather influenced the retail price of pumpkin pie mix. The cut runs 28 seconds, in 3-2-1.
Anderson: We saw the canned pumpkin pie mix increase by 41 cents this year which is a fairly substantial increase, three dollars and three cents this year for a 30-ounce can. On the production side we've had some issues. A lot of pumpkins for commercial use come from the Eastern Corn Belt, states like Illinois, Indiana, Ohio, up into Michigan. And this spring we had some really devastating weather events. A lot of flooding, a lot of trouble getting crops in the ground generally this spring in that part of the world and I think we've seen this year's pumpkin crop affected by that.
Sirekis: In the second extra actuality, Anderson says you'll pay just few cents more for sweet potatoes this year. The cut runs 13 seconds, in 3-2-1.
Anderson: A lot sweet potatoes are grown in North Carolina and as Hurricane Irene was bearing down on the East Coast this year there was some concern about what might happen. Fortunately, the crop was spared any really negative effects of the hurricane and we don't see much price effect.