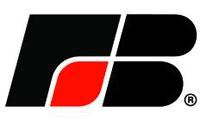 Farm Income and Expenses Likely to Set Records
By American Farm Bureau Federation
Johnna Miller, Media Development Director, American Farm Bureau Federation
There's at least one sector of the U.S. economy that's faring pretty well. American Farm Bureau Economist Matt Erickson explains why agriculture is doing so well and what's keeping it from faring even better. AFBF's Johnna Miller reports.
Miller: All indications are that 2011 will be a record-setting year for farm income. A new report from the U.S. Department of Agriculture forecasts net farm income to top $100 billion for the first time ever.
Erickson: I think all in all the U.S. ag economy is very healthy and that's a good thing, however that's one part of the story and production expenses have also increased.Net farm income is actually supposed to increase 28 percent this year, but on the other hand, production costs are also supposed to increase too. From year over year, production expenses exceeded $300 billion for the first time and are expected to be at $320 billion or 12 percent year over year increase.
Miller: American Farm Bureau Economist Matt Erickson says high commodity prices, high demand and tight stocks have all added up to the big year, but the USDA report shows it will also be a costly one, too.
Erickson: The report also said overall expenses for 2011 for the U.S. ag sector: 23 percent increase in feed costs for livestock producers, 28 percent fertilizer price increase, 27 percent increase for fuels and everyone's forgetting to mention seed and other miscellaneous costs.
Miller: Another area that's adding up to a big expense for farmers is land.
Erickson: We saw a 25 percent increase year over year in terms of farmland values and that was the largest increase since 1970. In northwest Iowa we saw land values get to $16,000 an acre, which is a hefty amount for a farmer to buy in terms of crop ground. And so that's another imputed cost that's not being discussed in terms of production expenses and it's a pretty hefty burden on U.S. farmers and ranchers.
Miller: Johnna Miller, Washington.
Miller: We have one extra actuality with AFBF Economist Matt Erickson in which he explains why the livestock sector is doing so well when their feed costs have gone up so much. The cut runs 18 seconds, in 3-2-1.
Erickson: In livestock we saw a 28 percent increase in their number one input in most cases, feed costs , but I think in the livestock industry we're seeing prices also increase a little bit due to higher exports for the different types of meat, especially to China. China's a good example. High export demand for livestock is very beneficial to the sector as a whole.