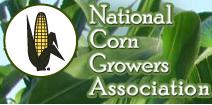 National Corn Growers Association
Corn Commentary Blog
These days, farmers and ranchers seem to be constantly having to defend every practice they use to produce food, fuel and fiber – and much of it is based on just plain ignorance of agriculture in general.
Ignorance may be bliss, but it is also extremely dangerous. We just recently came across this Penn and Teller video about how willing people are to sign a petition to ban water when it is called by its chemically proper but unfamiliar name, "dihydrogen monoxide." This illustration of ignorance and radicalism is not new. Wikipedia traces it back to some University of California students in 1990. Penn and Teller updated the hoax in 2006 and it would be funnier if it wasn't such a sad commentary on how gullible some people can be and how it could have disastrous consequences.