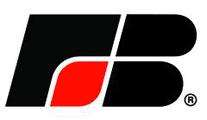 By American Farm Bureau Federation
Farmers need to commit their time, energy, money and best thinking if they want to stop the proliferation of federal regulations that threaten their businesses, a U.S. Chamber of Commerce official said today at the American Farm Bureau Federation 93rd Annual Meeting. "This isn't academic folks," said Reed Rubinstein, senior counsel for the Chamber of Commerce. "When the federal government exercises its authority, it can send you to jail. We are all one regulation away from being out of business."
Most of the "hyper regulation" currently affecting farmers stems from expansion of environmental law, he said, but new health care regulations and financial reform will add to their regulatory burden in the next five to 10 years.
Increasingly, the Environmental Protection Agency is emphasizing ecological sustainability of agriculture in its regulatory programs, based on what it says are public concerns, Rubinstein said. "Translation: 'You need somebody to tell you how to run your business because you're not doing it in the right way," he said. "But who's going to decide what 'sustainable' means?"
EPA also is having internal discussions about moving away from place-based regulations supported by science to a holistic approach, which includes concern for social issues in writing regulations, he said.
Farmers need to get engaged in these issues, Rubinstein said, and comment on proposed regulations at every level of government.
Hyper regulation is also a state and local issue, he emphasized. Farmers need to be willing to serve on federal and local advisory panels that draft and review regulations, and file lawsuits if necessary.
"If you're not in there punching, you don't have a chance," he said.
In addition to responding, farmers and ranchers need to be proactive in addressing issues, he said. "We all want clean water, clean air," he said. "We need to ask, 'how do we work together to achieve it'" in a way that doesn't handicap farmers' ability to grow food.
Rubinstein also encouraged farmers and ranchers to support legislation that would regulate how EPA settles lawsuits filed against it. Often environmental groups sue the agency to advance their agenda and EPA settles the lawsuits in a manner that establishes the regulatory control the groups wanted. Farmers can find coalition partners in other groups that feel as strongly as they do about private property rights, he suggested.
There also is value in publicizing excessive regulations, Rubinstein said, such as EPA's plan to regulate spilled milk under the Spill Prevention, Control and Countermeasures program. The agency backed off when the plan was brought to the attention of the general public.
"Sunshine is a great disinfectant when it comes to government actions," he said.