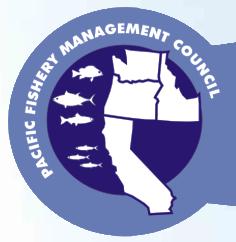 NOAA rule designates add'l critical habitat for leatherbacks on U.S. west coast
By Pacific Fishery Management Council
NOAA announced the designation of additional critical habitat to provide protection for endangered leatherback sea turtles along the U.S. West Coast. NOAA is designating 41,914 square miles of marine habitat in the Pacific Ocean off the coasts of California, Oregon and Washington. This regulation is currently on file with the Federal Register and is available at the link below. The regulation will formally publish on January 26th, and will become effective on February 25, 2012.