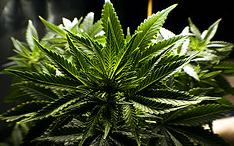 Does Portland have cheap cannabis?
The cops say no. The drug dealers say yes.
Natural Resource News Note:
Consumers, apparently, agree with the dealers. According to PriceOfWeed.com, a site where users (in both senses) can upload information about how much they paid for their recent marijuana purchases, pot averages $250.12/oz. here. Californians, meanwhile, pay $298.72/oz., Idahoans $323.06, and Washingtonians $270.17.
Those prices are actually inflated, according to a drug dealer interviewed last week by Willamette Week. At 24 years old, "Eric" claims to have been selling pot for six years. He says that in the last year, he hasn't charged more than $220/oz. Anything higher would just be laughed out of the market.
The cops aren't so sure, claiming that their data says market prices for weed in Portland range from $300-400/oz.
Eric says that lax enforcement of drug laws has made Oregon something of a haven for marijuana growers, thus lowering prices and making it attractive to ship the herb to other states. Some growers reportedly make more than $1000/lb. on interstate pot shipments.