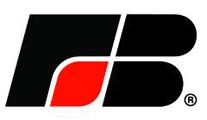 AFBF Supports Farm Truck Measures in Transportation Bill
By American Farm Bureau Federation

The American Farm Bureau Federation is supporting measures to make certain farm vehicles exempt from federal motor vehicle regulations that are appropriately aimed at the long-haul trucking industry. AFBF is urging senators to support two amendments to the pending transportation bill (S. 1813).
The first amendment, introduced by Sen. Jeff Merkley (D-Ore.), would provide an exemption for farm trucks. That measure is co-sponsored by Sens. Patrick Toomey (R-Pa.) and Roy Blunt (R-Mo.). If based solely on weight limits, even a one-ton pickup truck pulling a trailer could be subject to the long-haul regulations.
"The amendment is important because some states exempt farm vehicles while others do not," said AFBF President Bob Stallman. "Under the current situation, merely the act of crossing state lines can trigger conflicting requirements for some farmers who are doing nothing more than hauling their own crop. These regulations can be particularly burdensome for farmers and ranchers living in counties bordering another state where their best market might be just across the state line."
The second Farm Bureau-supported amendment to S. 1813 would exempt certain farm truck drivers from regulations on maximum driving and on-duty times during harvest and planting seasons. It is sponsored by Sens. Amy Klobuchar (D-Minn.) and Pat Roberts (R-Kan.).
"This measure is particularly crucial during the two busiest times of a farmer's year," Stallman said.
The amendment would apply to drivers transporting agricultural commodities within 100 miles of the farm that produced them, or those carrying farm supplies for agricultural purposes within 100 miles of the wholesale or retail distribution point. Each state would determine its own planting and harvest periods.