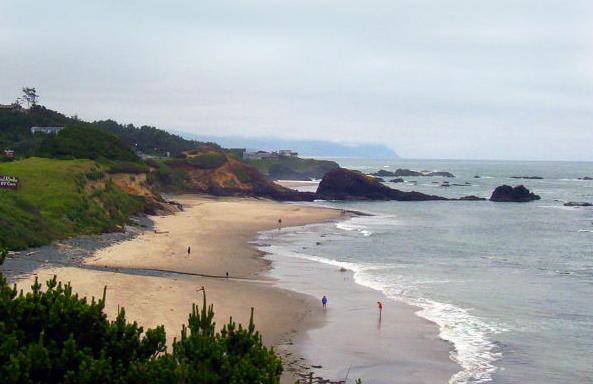 Oregon marine reserves greatly expanded
By Oregon Sportsmen Association
Oregon's state senate approved a new marine reserve bill, thereby creating three additional protected areas extending for three miles off the state's coast (and giving the state a total of five such protected areas). One caveat: the protection doesn't actually start for two more years. In the meantime, the Department of Fish and Wildlife will study the areas with about $1.6 million in funding from the state lottery, collecting statistical information on marine life and impacts on coastal communities before the restrictions go into effect.
Basically, the restrictions will close each protected area: no fishing, wave energy, oil drilling, or crabbing will be allowed.
The bill passed the state House 57-2, with virtually all members saying that they thought Oregon fisheries would benefit by closing certain areas to fishing. This purportedly gives the fish a chance to multiply and grow larger before they venture out to be caught. Two legislators, however, saw the bill as an attack on the economies of their local regions, and voted against it. The seemingly overwhelming majority vote hides a decade of bitter struggle over the possibility of marine reserves, with many coastal residents convinced that reserves will sabotage their economies.
The reserves cover five percent of state waters, and the bill includes a provision to re-evaluate their effectiveness after ten years have elapsed. The new reserve areas are off Cape Perpetua, Cape Falcon, and Cascade Head.
The Our Ocean coalition and another conservation group, Oceana, both issued statements supporting the reserves bill and emphasizing that, in their opinions, reserves would benefit commercial fisheries by letting fish get bigger. Oceana, however, added that the new reserves weren't enough, and that it hopes for more to be created, particularly in the southern waters of the state. Yet the legislature emphasized that it is not committed to reserves, and that these are more an study project intended to evaluate whether reserves are helpful to the state or not. California and Washington already have large networks of reserves.