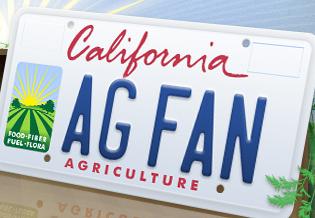 Agriculture-themed license plate to hit the roads
By California farm Bureau
A new, special-interest license plate honoring California food, flower and fiber production has been given the green light. The state Department of Food and Agriculture says backers of the new "ag plates" have submitted enough pledges to proceed with creating the plates. Sales of the "ag plates" will help fund agricultural education and leadership programs. The process to get the license plate approved has taken almost a decade.