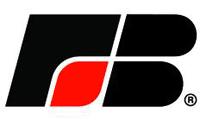 by American Farm Bureau Federation
Statement by Bob Stallman, President, American Farm Bureau Federation, Regarding Senate Agriculture Committee Passage of 2012 Farm Bill "The American Farm Bureau Federation is encouraged that the Senate Agriculture Committee approved its bipartisan farm bill and sent it forward to the full Senate for consideration. The bill is not perfect, but it is a suitable policy vehicle with solid framework on which to make further improvements. Certainly, having a bill in place this year is in the best interests of all farmers.
"Chairwoman Stabenow and Ranking Member Roberts deserve praise for structuring this legislation with crucial risk management tools for farmers and doing so in a fiscally responsible manner during one of the toughest budget climates our nation has ever faced. The bill also provides a firm foundation for continued cooperative, incentive-based conservation efforts.
"We will continue to seek improvements in several areas as this bill moves forward, particularly in how to provide more equity among commodities, and ways to better address deep, catastrophic losses. Now that this first phase has been completed, we will continue to assist Senators in any way we can to assemble a final Senate bill that addresses the challenges and risks faced by today's farm families."