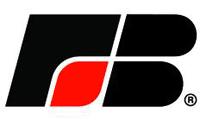 By Oregon Farm Bureau
All of us get frustrated with regulations and permitting processes that create extra cost and time for businesses and economic developers without a clear indication of the added environmental and social benefits being gained. There is an advisory committee to the Governor on regulatory streamlining and simplification. The Advisory Committee includes several business leaders and business association representatives. The goal of the group is to create a roadmap for more efficient and streamlined regulatory and permitting processes in Oregon.
As part of the process, the Advisory Committee is actively soliciting submission of specific examples of problems with regulatory and permitting processes in Oregon through an online questionnaire at http://oregon.gov/COO/regulatory.shtml. This questionnaire is critical to move the conversation from general complaints to specific opportunities for action and improvement. The Advisory Committee is inviting representatives from any regulated entity (private or public) to complete the questionnaire with any examples they wish to offer.
Please spread the word to your member companies and encourage them to submit their examples. Without specifics, it will be hard for the Committee to do its work.
Thanks much. Let us know if you have questions or concerns.