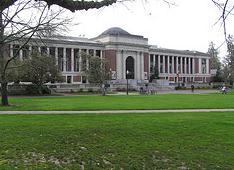 By JunJie Wu
By University of Oregon Extension Office
Increasing government scrutiny of farm support programs has prompted the creation of a new research center at Oregon State University.
The Partnership for Agricultural and Resource Policy Research, established through a $910,216 grant from the U.S. Department of Agriculture, is a collaboration among economists at OSU and University of California, Davis. It will assess the impacts of the Farm Bill on agricultural economies, rural communities, the environment, and consumer access to healthy, affordable food and nutrition.
"There are significant challenges facing agriculture, the environment and rural communities that society must address," said Susan Capalbo, head of OSU's department of agricultural and resource economics and one of the principal scientists in the new program. "Our research will assess how revisions to the Farm Bill and other policies will affect a wide range of these issues, from rural poverty to global competition, climate change, and food safety."
The Farm Bill is omnibus legislation passed by the U.S. Congress every few years and addresses agricultural and food policy.
OSU and UC Davis are national leaders in policy research relating to agricultural and resource economics, according to OSU economist JunJie Wu, director of the Partnership. Two key investigators, John Antle of OSU and Daniel Sumner of UC, have served as senior staff economists on the U.S. president's Council of Economic Advisers and have testified before Congress.
Other key investigators tap interdisciplinary strengths across OSU, including the Rural Studies Program headed by Bruce Weber and the geospacial climatology group, Parameter-elevation Regressions on Independent Slopes Model, headed by Chris Daly.
"The Partnership for Agricultural and Resource Policy Research will be the 'go to' place in the western United States for high-quality objective economic analysis of critical policy issues related to agricultural, resource and food systems," Wu said.
Author: Peg Herring
Source: Susan Capalbo, JunJie Wu