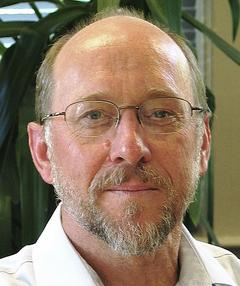 OSU names Dan Arp as dean of Agricultural Sciences
Oregon State University Extension Service
Dan Arp, a longtime microbiology researcher and science educator who has led the University Honors College program at Oregon State University since May of 2008, has been appointed as the Reub Long Dean of Agricultural Sciences and director of the Oregon Agricultural Experiment Station at OSU.
Arp will assume the responsibilities of former dean Sonny Ramaswamy, who last month was named by President Obama to lead the National Institute of Food and Agriculture in Washington, D.C. Arp's initial appointment is expected to last for two years.
Arp's studies have focused on agriculturally and environmentally relevant microorganisms, nitrification, the biology of bacteria and bioremediation. He is one of a handful of OSU faculty members to carry the prestigious title "distinguished professor," and he is an affiliate of the Center for Genome Research and Biocomputing on campus.
Before taking on the role of dean in the University Honors College, Arp was named the L.L Stewart Professor of Gene Research in 2002, and two years later became chair of the Department of Botany and Plant Pathology in the College of Agricultural Sciences.
Arp began his career at the University of Erlangen in West Germany, where he was research director and a NATO postdoctoral fellow. He also has been on the biochemistry faculty at the University of California-Riverside.
"President Ray and I are delighted that Dr. Arp has agreed to lead the College of Agricultural Sciences and the Oregon Agricultural Experiment Station," said Sabah Randhawa, OSU provost and executive vice president. "Dan is well-known for his strong leadership, administrative ability and academic credibility. He will approach his new role with a combination of collaboration and innovation, looking to position the college as a transformative agriculture and natural resources enterprise for the future.
"Dan will work with faculty and stakeholders to ensure that the college continues to have a strong and positive impact on scientific research and outreach to agricultural industry in Oregon and beyond," Randhawa added.
The College of Agricultural Sciences is Oregon's principal source of knowledge relating to agricultural and food systems, and a major source of knowledge regarding environmental quality, natural resources, life sciences, and rural economies and communities worldwide. Agricultural programs at OSU represent an $85 million enterprise. The college includes 15 academic departments, an Agricultural Experiment Station with 11 branch stations around the state, and more than 1,600 students who pursue bachelors, masters and doctoral degrees.
The college's research programs create knowledge to solve problems and to build a base for the future. It is a source of information and expertise in integrating and applying knowledge with benefits that are felt in domestic and international settings.
Randhawa noted that OSU's College of Agricultural Sciences has a long and rich history. As the state's Land Grant university, Oregon State was created to serve the needs of the people. Beginning in 1870 as Corvallis College, agricultural and natural resources programs were offered and have been a vital component ever since.
About the OSU College of Agricultural Sciences: The college contributes in many ways to the economic and environmental sustainability of Oregon and the Pacific Northwest. The college's faculty are leaders in agriculture and food systems, natural resources management, life sciences and rural economic development research.