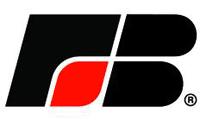 There is an opportunity to submit testimony for the record for 10 business days after the hearing (May 31). This is a good opportunity for the Farm Bureau and/or individual members to provide input.
By Washington Farm Bureau
On Monday, May 21st, the Subcommittee on National Parks, Forests and Public Lands held an oversight field hearing in Longview, Washington entitled "Failed Federal Forest Policies: Endangering Jobs, Forests and Species." The hearing will examine how federal administering of the Northwest Forest Plan and Endangered Species Act has affected local economies, forest health and the Northern Spotted Owl.
In 1990, the Northern Spotted Owl was listed under the Endangered Species Act and as a result, the Northwest federal forest management regime was established. Still in effect, the Northwest Forest Plan has proven to be been a failure. The management plan has been driven by lawsuits as opposed to sound science, caused active forest management to plummet, failed in its mission of protecting the Northern Spotted Owl, and contributed to the deterioration of forest health. The Obama administration recently released a new critical habitat proposal for the Northern Spotted Owl that would replace the current management plan. It would place huge portions Washington, Oregon and California off limits to economic development and could indirectly impact over 19,000 Northwest jobs tied to private lands. The proposed plan also fails to adequately address the most serious threat to the Spotted Owl – the Barred Owl.
"The Obama administration's proposed Northwest recovery plan would increase burdensome regulations, cost thousands of jobs, and place more public land off limits, all while failing to address the Spotted Owl's top predator – the Barred Owl. I look forward to hearing from expert witnesses on how we can replace this flawed plan with one that will not only protect the Spotted Owl, but will also protect private property and help restore active forest management so that local communities can prosper and forest health can be restored," said Chairman Doc Hastings (WA-04).
"For 20 years now, Southwest Washington has witnessed the damage inflicted by flawed federal forest management policies. These policies have caused rural community and manufacturing jobs to disappear. They have failed to protect our forests that are becoming increasingly vulnerable after years of insufficient management. And they have failed to protect our native wildlife. I'm grateful to Chairman Hastings and the U.S. House Natural Resources Committee for hosting this hearing in a region that believes responsible forest management and sustainable, family-wage jobs can go together. I look forward to hearing from experts and local community stakeholders about the need for a better, more science-based approach to managing our forests," said Rep. Jaime Herrera Beutler (WA-03).
WHO: Natural Resources Chairman Doc Hastings (WA-04)
Rep. Jaime Herrera Beutler (WA-03)
WHAT: Subcommittee on National Parks, Forests and Public Lands oversight field hearing on:
"Failed Federal Forest Policies: Endangering Jobs, Forests and Species"
Visit the Committee Calendar for testimony and additional information, once it is made available. The hearing is open to the public and a live video stream will be broadcast at http://naturalresources.house.gov/