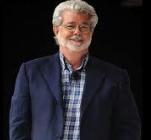 Natural Resource Note:
George Lucas has amassed 6,000 acres of former farmland north of San Francisco, and he is committed to keeping 97% of it undeveloped forever. But he was going to take a corner of the property and build a 269,000 square foot movie studio.
After spending millions to restore his property, planting 8,000 trees, hiring someone to hand-feed endangered turtles on the property for two years, and spending more millions to get the permits for the movie studio, Lucas' plan has been blocked by the homeowners in a neighboring 1980s-era subdivision. Lucas' plan would have created 463 jobs and $134 million in local business activity—but the homeowners in the Lucas Valley Estates Subdivision (not related to Lucas the movie director) created such an uproar over the traffic and noise that a movie studio would bring that Lucas has cancelled his plans.
Ironically, Lucas himself tried to block the construction of Lucas Valley Estates forty years ago. He failed then. But now he wants to sell some land to a group that will build low-income housing—right next to the pricey parts of Lucas Valley Estates.
Lucas wanted to do some good with his movie studio. But since the neighbors have so effectively blocked it, he's doing good in a different way. The affordable housing is not designed to drive property values down, but to help those in need. Meanwhile, says Lucas, there are plenty of communities that will be happy to have a movie studio next door. He just has to find them.
For more, see here