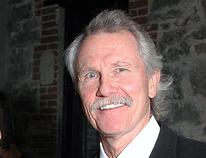 Declaration positions counties to receive assistance and coordinate recovery efforts
Oregon Governor Kitzhaber Press Release
Governor Kitzhaber declared a State of Emergency in response to recent fires in Harney and Malheur Counties. More than 750,000 acres burned over the course of a week in Southeast Oregon. The Governor's Executive Order directs state agencies to oversee a coordinated effort to assist landowners and seek federal assistance for recovery.
"These were some of the largest fires in Oregon history, and I send my thanks to the professional and volunteer firefighters and emergency responders who contained the fire while protecting people and property," said Governor Kitzhaber. "Now we must ensure the immediate and long-term recovery of this region. I have directed my staff and state agencies to prioritize assistance and engage closely with federal partners, counties, and local communities."
In addition to the emergency declaration, Governor Kitzhaber has asked Oregon Solutions to coordinate with Oregon's Congressional delegation, relevant agencies and partners to work through related economic and natural resource issues.