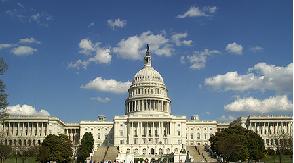 Natural Resources Committee to Hold Field Hearing in Pasco, WA on Saving Dams, New Hydropower Development and Job Creation
Congressional Natural Resource Committee Advisory
On Wednesday, August 15th, the Natural Resources Committee will hold a legislative field hearing in Pasco, Washington on H.R. 6247, the Saving Our Dams and New Hydropower Development and Jobs Act. The bill, introduced yesterday by House Natural Resources Committee Chairman Doc Hastings (WA-04), protects and promotes hydropower resources by ending practices that diminish existing hydropower, cutting regulatory red-tape, generating new non-federal funding for new projects and improving transparency. "Nowhere in the country is hydropower more important than in Washington state where thousands of American families benefit from its clean, low-cost renewable energy. Hydropower dams also provide irrigation and a navigation link for one of the most productive agricultural areas in the nation.
Unfortunately, existing hydropower generation is under attack from government red-tape and endless litigation, which prevents the job creation and economic growth opportunities that come with the expansion of new hydropower," said Natural Resources Committee Chairman Doc Hastings. "This field hearing will provide an opportunity to hear directly from local stakeholders about the importance and value of protecting our existing dams and the benefits to our economy and job creation of developing new hydropower."
WHAT:
Subcommittee on Water and Power legislative field hearing on:
H.R. 6247 (Hastings), the Saving Our Dams and New Hydropower Development and Jobs Act
WHEN: Wednesday, August 15, 2012
9:00 A.M.
WHERE: TRAC Center, Room #26600 Burden Blvd.Pasco, WA 99301
Visit the Committee Calendar for testimony and additional information, once it is made available. The hearing is open to the public and a live video stream will be broadcast at http://naturalresources.house.gov/live.