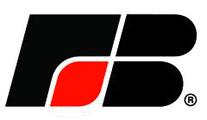 USDA Forecasts Sharply Reduced Corn, Soybean Crops
By American Farm Bureau Federation
The Agriculture Department's first survey-based measure of crop yield potential for 2012 lowered production forecasts for both corn and soybeans dramatically, due to the continuing drought. Economists with the American Farm Bureau Federation said the report is a harbinger of volatility in global grain markets. You've probably seen the map showing the widening drought as a growing red blob spreading across the country. But what does that mean for you? American Farm Bureau Economist Todd Davis tells you in this report from AFBF's Johnna Miller.
"There is an old saying in commodity markets that small crops tend to get smaller," said AFBF economist Todd Davis. "If this holds true, then future reports will show declining projected production for corn and soybeans and further reductions in projected demand. This will also mean higher projected prices and great volatility in the commodity markets as demand is rationed and more supply is encouraged worldwide."
USDA forecast corn production at 10.8 billion bushels, down 13 percent from 2011 and the lowest production since 2006. The average yield for corn was forecast at 123 bushels per acre this year, reduced by 23 bushels per acre from the July prediction and 24 bushels lower compared to 2011.
Soybean production is forecast at 2.69 billion bushels, down 12 percent from 2011 and the lowest production since 2007. The average yield for soybeans was forecast at 36 bushels per acre, reduced by 5 bushels per acre from both the July prediction and compared to 2011.
Corn ending stocks for the marketing year are pegged by USDA at 650 million bushels, which represents just 21 days of supply.
The situation for ending stocks is similar for soybeans, projected to be 115 million bushels (about a 15-day supply), down 15 million bushels compared to USDA's July projection.
With these dismal U.S. projections becoming reality, the corn and soybean planting season in South America, which begins soon, is likely to be the subject of much attention and speculation.
"A bountiful South American corn and soybean crop should ease the pressure for exports from the U.S. and will help relieve concern over tight stocks," said Davis. "As always, weather will be the focus both in the North American crops as well as in South America," he cautioned.
USDA is planning to conduct producer surveys and field analysis throughout the fall which will provide information about the drought damage done to the 2012 corn and soybean crop, according to Davis.
The full August 2012 Crop Production Report is available online.