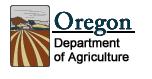 By Oregon Dept. of Agriculture
One of the roles of Oregon's fertilizer program is consumer protection. The program works to ensure products being sold in the marketplace are what they claim to be so the consumer knows what they are paying for, and can use those products safely and in the proper manner. But when product labels mislead the consumer and misrepresent what's being sold, that's when the Oregon Department of Agriculture's fertilizer team springs into action.
"Is the industry behaving fairly well? The answer varies," says ODA fertilizer specialist Don Wolf. "There are different sectors of the marketplace. Some sectors behave very well. With others, it's a little more of the wild, wild west."
For the first time in the history of ODA's Fertilizer Program, enforcement action has been taken against a company for selling an adulterated, and potentially harmful, product.
"Some folks have been around for a long time and are used to doing things correctly," says Wolf. "Others have no background in agriculture or horticulture, and they think they can represent the product any way they wish. It doesn't work that way."
ODA has placed two products, both from the California company Emerald Triangle– Humboldt County's Own Bushmaster and Humboldt County's Own Gravity Flower Hardener– on a statewide stop sale order after laboratory analysis showed the products contained significant amounts of a plant growth regulator, paclobutrazol, which requires registration with the US Environmental Protection Agency. Products containing paclobutrazol must be registered as pesticides, and may not be applied to crops used for food or animal feed. The two products offered by Emerald Triangle, a company specializing in hydroponic supplies, are not registered with EPA, and their labels do not include any statements to inform consumers of how to safely handle the product, or to warn consumers against applying the products to food or feed crops, as required by federal law.
As the products contain ingredients that may be potentially harmful if misapplied and do not contain adequate warnings or other information for the consumer, the Oregon Department of Agriculture considers the products to be adulterated. Any sale of these products in Oregon is a violation of Oregon law, with civil penalties of up to $10,000. In addition, as a possible violation of federal law, ODA's test results have been forwarded to EPA.
"This is a case in which a company submitted a product for registration, stating it would have a particular set of effects on plants, and claiming those effects were entirely from a very small amount of kelp," says Wolf. "Kelp does have some natural plant growth regulators, but as we learned more, we discovered that what the company claimed the kelp was doing isn't something a little bit of kelp can do."
The product's results could only be achieved by plant growth regulators. Many plant growth regulators must be registered with EPA as a pesticide. Due to health concerns, EPA will not allow many of these products to be used on food crops. In order to legally use those growth regulators in a product, the label would have to include safety and use information for the consumer. None of that information is on the label of the Emerald Triangle "Humboldt County's Own" products in question.
"Sampling of the product and our own lab testing confirmed the presence of a compound at the same concentration you would find in commercial plant growth regulator products," says Wolf. "We believe it was put in there intentionally. It had potential hazards to humans that were not listed on the label. It didn't have proper cautionary information. The product was mislabeled and adulterated."
The company has been selling the product in Oregon for the past four years in the price range of $80 a liter, which shows how much money is involved in the sale of fertilizer products.
With more than 7,800 fertilizer products registered by ODA for use in Oregon, there is more than enough to keep the three-person fertilizer program team busy. Just 10 years ago, ODA registered only about 3,000 products and the program consisted of a half time position to cover the entire state.
"The number keeps increasing because of these specialty markets and specialty products out there that are usually very expensive for the amount being purchased," says Janet Fults, who supervises the ODA program.
Hydroponics, the growing of plants without soil by using minerals and nutrients in water, is one of the fastest growing segments of all fertilizer registrations, with a wide range of products and a very competitive marketplace. But mislabeled products are not exclusively the domain of hydroponics. ODA has been keeping an eye recently on some companies trying to register seawater solids as fertilizers with amounts of nutrients so small that a lab can't detect them. These products are targeted to unsuspecting consumers, from home gardeners to farmers. Of course, ODA has rejected efforts to get these products registered.
While ODA's fertilizer team does its best to look out for the consumer, there is a role to play for customers of these products.
"The first advice to consumers for almost anything is to read the label," says Wolf. "ODA's website also lists every fertilizer and soil amendment product registered in Oregon. Consumers can take that next step and see if a specific product is registered. At least they would know there has been an examination of all the product claims– assuming the company hasn't changed the label after we registered the product."
Random sampling of products already on the shelves is routine for ODA. It helps ensure what is advertised on the container is really what is in the container. When problems arise, ODA will use its enforcement tools, as displayed in the recent case.
ODA protects consumers through programs for food safety, animal health, pesticide use, invasive species, and weights and measures standards, among others. Add the fertilizer program to the list.
For more information, contact Don Wolf, Matt Haynes, or Toby Primbs at (503) 986-4635.