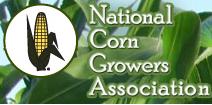 by Cindy
Corn Commentary
National Association of Wheat Growers
The corn harvest this drought-damaged year is running three times ahead of normal pace right now at 15% nationwide.
On the state level, some numbers are simply unprecedented, like Missouri where 53% of the crop is harvested compared to 15% on average. In Kansas, 41% of the corn is harvested compared to 13% normal and Illinois is showing 21% compared to 6%. In those states and several others, the condition of the corn crop is also unprecedented, with 40-60% rated very poor.
The early corn harvest this year could make for an interesting USDA grains stocks report at the end of the month, according to USDA Outlook Board chairman Gerry Bange. "Not only do we have old crop out there, we also have new crop out there," Bange said. "The $64,000 question is how much is which."