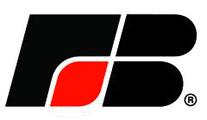 American Farm Bureau Federation
The American Farm Bureau Federation urged Senate leaders to "refrain from supporting" any legislation resembling the House-passed disaster bill if such a measure is presented in the Senate. Supporting such a measure would detract from the larger mission of passing a long-term farm bill.
In a letter to Majority Leader Harry Reid (D-Nev.) and Minority Leader Mitch McConnell (R-Ky.), AFBF and a dozen other national agriculture organizations said that passing the House disaster bill as a quick fix would do more harm than good to farmers and ranchers.
"This is something our groups do not support," the letter stated. "We strongly urge you to refrain from this as we fear that passage of a bill similar to the House bill could result in further delays in completing a full five-year farm bill."
According to the group, in comparison to a disaster bill, completing a five-year farm bill would deliver assistance to eligible livestock producers nearly as quickly and would put into place certainty for future years, and it is paid for in both the House and Senate versions. This highlights the House disaster bill's $600 million price tag, which clearly would impact funding available for long-term agriculture needs.
The group urged the Senate leaders to reach agreement on a new farm bill before the current program expires on Sept. 30. The House Agriculture Committee's bill, coupled with the Senate bill passed in June, would provide much needed disaster relief with long-term benefits.
"Both the Senate and the House Agriculture Committees have produced reform-minded, bipartisan bills that address many of the core principles we believe are important, such as strengthening crop insurance as a reliable risk management tool," concluded the letter. "We remain committed to attempting to pass a five-year farm bill as soon as possible, including the long-term provisions it includes, which would help alleviate the emergency conditions we are seeing across the country."
The letter was also signed by the following groups: American Soybean Association, National Association of Wheat Growers, National Barley Growers Association, National Corn Growers Association, National Farmers Union, National Milk Producers Federation, National Sunflower Association, Northarvest Bean Growers Association, United Fresh Produce Association, U.S. Canola Association, USA Dry Pea & Lentil Council and Western Growers.