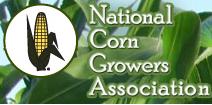 by Cindy
Corn Commentary
National Association of Wheat Growers
A former Secretary of Agriculture and US Trade Ambassador doubts Congress will get a farm bill done this month and he hopes the nation will stay focused on increasing export opportunities.
Dr. Clayton Yeutter touched on those topics and several others during a brief press appearance at the 2012 Farm Progress Show last week.
While Yeutter admits that Congress could pass a new farm bill if lawmakers wanted to do it, "the odds are that they won't get it done before September 30th" and will probably pass some sort of extension, possibly until after the election or maybe for another year. "If they do it for six months, maybe they can still get it done by spring planting time, but if they extend for a year, then there's a likelihood it will spill past spring planting which means you leave everyone in a position of uncertainty," he said. "I don't know what Congress will ultimately do, your guess is as good as mine."
Clayton Yeutter, who served as agriculture secretary under President George H.W. Bush from 1989 to 1991, says there's really not that much difference between the two bills, one passed by the full Senate and one yet to make it to the floor of the House. "My general reaction is, for Heaven's sake folks, why can't you mesh those differences because they're not all that great," Yeutter said.
Yeutter also served at USTR under President Reagen from 1985-1989 and he had some words of wisdom about trade agreements. "We have to keep our nose to the grindstone in this area and we need to make sure that the United States gets our due market share around the world," he said. "We want to continue to develop the China market and we want to develop India as it begins to emerge and if we can get Japan in the TransPacific partnership negotiations, we've got a lot of additional opportunities in Japan."
You can listen to all of Dr. Yeutter's comments here: Clayton Yeutter at FPS