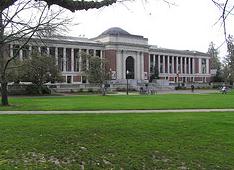 Oregon State University Extension Office
A researcher at Oregon State University has reported Oregon's first documented case of a "zombie" fly infecting a honeybee, but he doubts that the parasite at the moment poses a threat to the already beleaguered bee, which is a vital pollinator of some of the state's key crops.
Ramesh Sagili, a honeybee specialist with the OSU Extension Service, stumbled upon a belly-up bee on a sidewalk under a street light on campus in Corvallis one morning in late July. He placed it in a vial in his lab, and four days later seven maggots crawled out of the bee's neck. Almost three weeks after that, one matured into an Apocephalus borealis fly, commonly called a zombie fly because of the disoriented behavior it is suspected of causing the bees to exhibit at night.
The finding comes amid rising concern about the health of honeybees, which have been hit by a mysterious phenomenon called colony collapse disorder in which adult honeybees disappear from a hive, either entirely or in large numbers. It came to light in late 2006 when beekeepers on the East Coast began to see their honeybee colonies dwindle. The disorder has since spread to other states. A cause has not been determined, but suspects include mites, viruses, malnutrition, pesticides, a lack of genetic diversity, and stress that results from commercial hives being trucked around the country to pollinate crops.
Sagili doubts that the fly is playing a role in the widespread die-off of honeybees, which are crucial pollinators for various Oregon crops, including blueberries, pears, cherries, apples, clover, cranberries and vegetable seeds.
"It's a stretch to say the fly is correlated to colony collapse disorder," he said. "At this point, I don't think it's a threat. I don't think it's at the level where it can depopulate hives in large numbers."
Earlier this year in a journal article, researchers in California became the first to document that the fly attacks honeybees. They discovered the parasite in honeybees in California and South Dakota, the only states besides Oregon where fly-infected honeybees, or ZomBees, have been reported.
The fly is known to parasitize bumblebees but little is known about its impact on them in Oregon, said Sujaya Rao, an entomologist at OSU who studies them.
Sagili hypothesizes that the fly is just now being found in honeybees because it may be trying to branch out from its other hosts when they're not available. He added that although honeybees are widely studied, it's possible that scientists just never saw the parasite because they usually preserve their collected bees in alcohol, which would kill the larvae and keep them from popping out.
The brownish-red fly, which lays eggs inside the bees and is smaller than a fruit fly, is native to North America and has been found in Canada and various states that include Alaska, Georgia, Maine, Minnesota, New Mexico and New York, said Brian Brown, the curator of entomology at the Natural History Museum of Los Angeles County and an expert on the parasitic fly.
Brown said the fly has been in Oregon for thousands of years but has just never been found in a honeybee in the state until now. In 1993, he identified a fly from Oregon as being an Apocephalus borealis. He doesn't know, however, when it was actually found because it was part of a museum's collection he borrowed. In 1934, a collector found the fly just south of Oregon in Gasquet, Calif., near Crescent City.
Oregon was home to 56,200 commercial honeybee hives last year, according to a report from the OSU Extension Service. About two dozen beekeepers owned 90 percent of them, Sagili said. Every year, Sagili and retired entomologist Dewey Caron survey the state's commercial beekeepers to find out how their hives are faring. Between October 2010 and April 2011, they lost 17 percent of their combined hives versus the same period a year earlier, Sagili said. In 2009-10, they lost about 25 percent, he said.
To find out if the parasitic fly is playing a role in the losses, Sagili has placed traps by hives at two locations on campus and is encouraging commercial and hobby beekeepers to do the same near their colonies. Instructions on making traps can be found online.
People who don't raise bees can also become ZomBee hunters just by collecting dead or dying honeybees they might find under porch or street lights. Sagili recommends placing the bees in a jar with multiple layers of cheesecloth secured over the top with a rubber band to let in air. Collectors should watch for the possible emergence of maggots. If they do find the parasite in the bees, they are encouraged to email Sagili. They can also submit their findings to the ZomBee Watch website so the fly's whereabouts can be posted on an online map.