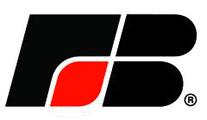 By American Farm Bureau Federation
President Barack Obama and Republican nominee Mitt Romney recently spelled out their positions on agriculture issues for the American Farm Bureau Federation. In a questionnaire, both candidates went into detail about their positions on energy, environmental regulations, farm labor and more.
Every four years, the American Farm Bureau Federation asks the Democratic and Republican presidential nominees to address the issues that concern farmers and ranchers most. This election, energy issues and farm policy are the driving forces in the candidate's responses.
"Our rural communities, farmers and ranchers can increase our energy independence and boost the transition to a clean energy economy," Obama responded. "Last year, rural America produced enough renewable fuels like ethanol and biodiesel to meet roughly 8 percent of our needs, helping us increase our energy independence to its highest level in 20 years…and the new Renewable Fuel Standard helped boost biodiesel production to nearly 1 billion gallons in 2011, supporting 39,000 jobs."
Romney, too, supports the RFS and other agriculture-derived energies.
"I have a vision for an America that is an energy superpower, rapidly increasing our own production and partnering with our allies, Canada and Mexico, to achieve energy independence on this continent by 2020," said Romney. "The increased production of biofuels plays an important part in my plan to achieve energy independence. In order to support increased market penetration and competition among energy sources, I am in favor of maintaining the Renewable Fuel Standard."
On farm policy, Obama said he understands the need for a strong farm safety net. "That's why I increased the availability of crop insurance and emergency disaster assistance to help over 590,000 farmers and ranchers keep their farms in business after natural disasters and crop loss," he said. "My administration expanded farm credit to help more than 100,000 farmers struggling during the financial crisis…and as farmers continue to go through hard times because of this drought, we are expanding access to low-interest loans, encouraging insurance companies to extend payment deadlines and opening new lands for livestock farmers to graze their herds."
Romney said he supports passage of a strong farm bill "that provides the appropriate risk management tools that will work for farmers and ranchers throughout the country." He also pointed out that his running mate, Rep. Paul Ryan (R-Wis.), voted for drought relief – a bill which the Senate never took up.
When asked why farmers should vote for them, Obama said he is committed to strengthening rural America through growing products that the world wants to buy and restoring middle class values of hard work and play. He further said, "I am the only candidate that is committed to strengthening the farm safety net, strengthening rural economic growth and supporting rural investments in clean energy."
Romney said if he were elected, he would give farmers relief from hefty environmental regulations, as well as "a commonsense energy policy that develops our resources right here at home; a renewed focus on opening new markets; and a pro-growth tax policy that encourages investment and recognizes that death should not be a taxable event."
To view the full questionnaires and responses, click here.