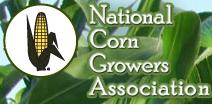 By Cathryn
National Corn Growers Association
With harvest nearing 90 percent completion, many news stories address the impact of the drought in the past tense. The drought hit farmers. The drought impacted yields. The drought of 2012 did this or that.
According to climatologists and meteorologists who know what is needed to grow, farmers across the Midwest should be praying for nine inches.
Why is that the magic number?
According to Iowa State Climatologist Harry Hillaker and DTN Senior Meteorologist Bryce Anderson, the areas of the Corn Belt still categorized in some form of drought required nine inches of rain before the new year to ensure sufficient soil moisture for spring planting in 2013.
While these experts note that the likelihood of this happening is statistically slim, some areas of Illinois have gotten more than two inches of rain in the past 24 hours. With a few days of showers in the five-day forecast, some hold out hope for clouds on the horizon.
Many farmers have already begun purchasing next spring's inputs and, for some, the risk of continued drought seems significant enough to factor into planting decisions. Yet, even for those with a less optimistic outlook, new varieties of drought resistant corn developed through biotechnology offer hope unimaginable only one generation ago.
"I know when I had my first drought in 1977 that we actually had three bushels to the acre," said Nevada, Iowa farmer Bill Couser in a recent interview with the Kansas City Star. "If I would have had the hybrids today back then, we would have never had that kind of a drought, because with the hybrids today it's just amazing what they're pulling through."
Whether more rains come or farmers consider corn designed to tolerate a drought, U.S. corn farmers are preparing to put 2012 in the past, resiliently looking ahead toward the 2013 planting season. Hope remains that Mother Nature may yet give them what they need, but America's farmers will be ready to meet the challenge with the help of technology should the drought persist.