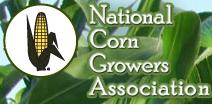 By Cindy
National Corn Growers Association
Agriculture Secretary Tom Vilsack raised more than a few eyebrows this week at the American Farm Bureau Federation annual meeting when he suggested that animal agriculture should "sit down and make common cause" with the Humane Society of the United States (HSUS) and that those who are "engaged in constructive engagement … shouldn't be faulted for doing so."
Now I know that there are not too many fans of the Humane Society in this room. But egg producers thought it was in their best interest to avoid fifty different referendums, fifty different sets of rules. So they sat down with folks and they reached common ground. After all, isn't that what we're asking our Congress to do? Isn't that what we're asking our political leaders to do? To sit down and make common cause? I think the egg producers have the right idea.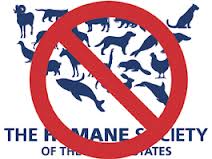 There is no doubt that most livestock producers in the United States consider HSUS to be a threat to their operations – their business, their livelihoods, their very lifestyle. But it is an issue that crop farmers, particularly corn growers, need to be concerned about as well since it impacts your largest customer base. As the livestock industry goes, so goes the corn industry.
The question of whether agriculture should sit down with groups like HSUS to find "common cause" is a poll question this week on AgWired.com and while the answers had at first been running well against such dialogue, the poll has now been "hijacked" by HSUS who got out supporters to vote in favor. Overnight, the poll received nearly 400 responses in the affirmative – and some of the comments of those supporters show exactly why all of agriculture should be very afraid of their agenda.
"Let animals be animals, not commodities."
"Stop the torture and Killing of the animals."
"People should just stop eating animals period – there's no such thing as humane murder."
The ultimate agenda is obvious – the end to animal agriculture. Once the livestock industry begins to make concessions to animal rights activists that drastically change production methods it becomes a very slippery slope very quickly. It will only be a short matter of time before allowing chickens more room in cages becomes allowing all animals the right to life. Treating animals humanely is not the same as treating them like they are humans – but many activists see no difference.
With that, the question may actually be, can there even be "common cause" to find?