Washington State Farm Bureau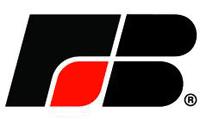 (1) Keep Agriculture Whole
Agriculture is a major economic engine in Washington, providing 160,000 jobs and driving $46 billion into the state's economy. As the nation and the state struggle to pull out of the recession, supporting this vital industry is important to the economies of both Eastern and Western Washington. Increasing taxes, fees, or regulations on Washington's farmers and ranchers is unnecessary and harms one of the few sectors in the state's economy that remains healthy. If taxes and regulations are increased, Washington agriculture will become less competitive, leading to a loss in market share and jobs.
Action Item: Ask legislators to support bills like HB 1558 and SB 5453 that extend existing B&O tax exemptions important to agriculture. These bills provide essential tax relief for the state's commercial beekeepers that would otherwise expire on June 30, 2012.
(2) Association Health Plans
WFB is working with other associations to ensure we will be able to continue offering health care insurance to our members through our Association Health Plan (AHP) after the Affordable Care Act is implemented on January 1, 2014.
Action Item: Ask legislators to support our legislation (bill number pending) to ensure that AHPs will continue to be considered large groups and allowed to protect the lives already insured.
(3) Yakima Basin Water
HB 1414, sponsored by Rep. Bruce Chandler, and SB 5367, sponsored by Sen. Jim Honeyford, both at the request of the governor, present an exciting development in the effort to increase the firm water supply for the Yakima Basin. This measure is a 30-year roadmap for creating new storage, increasing existing storage capacity, acquiring land for habitat purposes, and enhancing fish passage. It is similar to the Columbia River package passed in 2006 in that it brings together the necessary broad set of interest groups to allow this sort of project to move forward.
Action Item: Ask legislators to support HB 1414 and SB 5367.
(4) Wolf Management
After last year's significant increase in wolf predation on livestock in northeast Washington, a number of bills have been introduced to help address the problem. Examples include: HB 1191 and SB 5187 that expands who is authorized to use a kill permit given to an individual landowner to shoot wolves attacking livestock; HB 1337 restricts the state's endangered species listing of the gray wolf to only those areas of the state where the wolf is federally listed; and SB 5079 commits $50,000 a year from the general fund to pay for damage claims.
Action Item: Ask legislators to support HB 1191/SB 5187, HB 1337 and SB 5079.
(5) Workers' Compensation
The workers' comp reforms of 2011 were a good first step toward reform of the system, but additional steps are necessary. An additional $1.1 billion will be needed over the next decade to rebuild the contingency reserves, which will likely mean a 5 percent per year rate surcharge on top of what is necessary to pay benefits.
A package of reform bills offers to take additional steps. SB 5124/HB 1464 simplifies the process for calculating benefits and instills more fairness in the system. SB 5126/HB 1465 corrects a judicial misinterpretation and restores original legislative intent to the law, potentially saving $140 million over 10 years. SB 5127/HB 1097 and SB 5128/HB 1463 expand settlement agreement options. Finally, SB 5112/HB 1316 simply allow retro programs to schedule certain medical exams and vocational rehabilitation appointments.
Action Item: Ask legislators to support SB 5124, 5126, 5127, 5128, and 5112, and HB 1464, 1465, 1097, 1463, and 1316 to continue the essential workers' comp reform effort.
(6) Paid Leave Programs
In 2007 the Legislature created a paid family leave insurance program, but a funding source was never identified. Since then, the program implementation has been postponed. Farm Bureau opposed this mandate and supports SB 5159, which would repeal the program.
However, certain legislators believe paid leave programs should be expanded. HB 1457/SB 5292 would expand the paid family leave program and fund it by a payroll tax shared by both employers and employees. HB 1313/SB 5594 would take Seattle's controversial mandatory paid sick days ordinance and impose it on the rest of the state. All employers of five or more employees would be required to allow employees to accrue and use paid days off for illness and family leave. We oppose these bills because of their costs and administrative burdens.