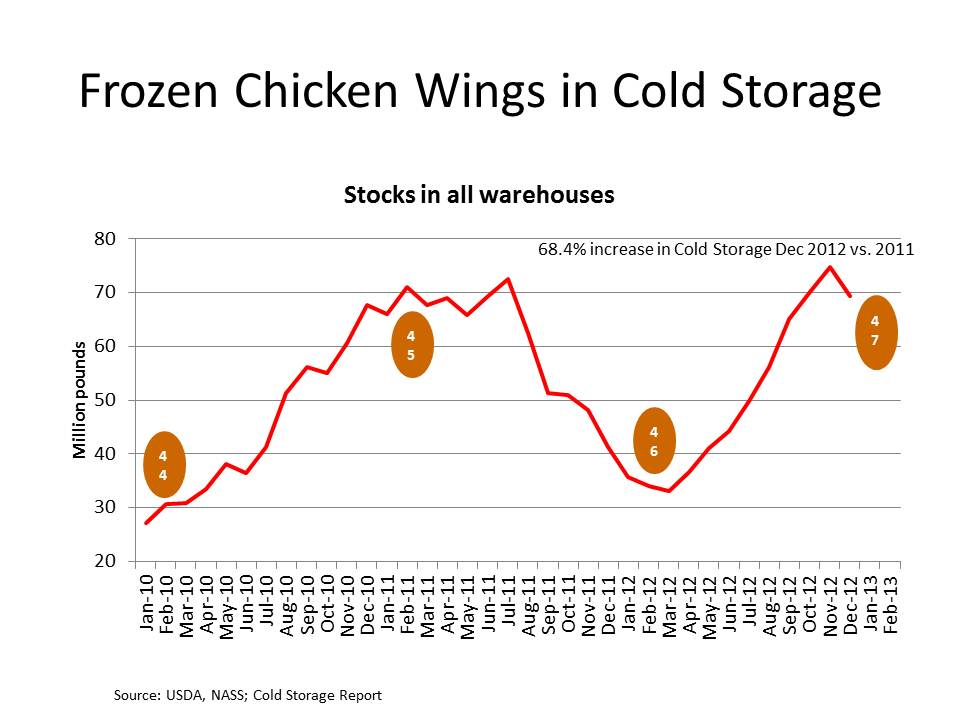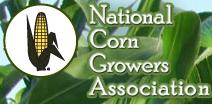 By Cindy
National Corn Growers Association
Newspapers, online sources and television reports alike have spent days now terrifying a hungry public with reports that party food favorite buffalo chicken wings will be in short supply this Super Bowl. Linking the supposed shortage to a variety of factors, from the drought to government biofuels policy, these reporters need to check their readily available facts.
Chicken wings will be abundant for the Sunday night football festivities in 2013. Actually, chicken wing supplies are currently 68 percent higher than at this time last year. All of the commotion is for naught.
Using data available to the public, and to the reporters who promote this bogus story, the above chart details the amount of chicken wings in cold storage over the past few years. This information, updated monthly by the U.S. Department of Agriculture, provides unbiased, factual data about our nation's food situation. As it turns out, there will be wings enough for all.
So how does such blatantly false fodder gain national attention?
A group, interested in whipping up public panic and a loud uproar that could work to their own benefit, concocts a pace quickening story that ties directly into a major event. Media outlets, looking for a quick space filler that will attract attention without creating additional work for already strapped staffers, picks up said story. Then, the attention grabbing atrocity takes on a life of its own.
The age old strategy might have worked too. If only it weren't for those pesky publicly available government reports.
So go ahead and invite a few extra friends over for the big game without fearing a fight will break out over the wings. America's farmers have you covered.