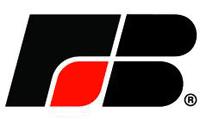 Congress Keeps the Government Open
Newsline with Johnna Miller, Director of Media Development,
American Farm Bureau Federation
Hooray! Congress averted a fiscal crisis with time to spare! American Farm Bureau budget specialist RJ Karney explains what the "continuing resolution" means for U.S. agriculture in this report from AFBF's Johnna Miller.
---
| | |
| --- | --- |
| Miller: | Congress passed what's called a "continuing resolution" – or CR – that avoids a government shutdown at the end of the month. That means the government is funded through the end of this fiscal year at the same spending levels. American Farm Bureau budget specialist RJ Karney says the legislation also offered full spending bills for Defense, Military Construction and Veterans Affairs, Homeland Security, Commerce-Justice-Science and Agriculture. |
| Karney: | What the full appropriations bill allows is full funding of programs for the Department of Agriculture. Funding for food safety, for rural development programs, for a few nutrition programs and ag research. These are all critical components to the department's mission. |
| Miller: | But those full appropriations bills still include the $85 billion in automatic cuts known as sequestration. |
| Karney: | What the CR did not do was give the secretaries of these departments the flexibility to combat the sequestration cuts. That lack of flexibility is going to prohibit secretaries from moving funds within the department to try to scale down the effects of the sequestration cuts. |
| Miller: | But Congress did add a special provision to prevent those cuts from furloughing meat inspectors. |
| Karney: | Furloughing meat inspectors would have had a negative effect for both livestock producers and for consumers. This would have prevented plants from doing their daily operations. They need a USDA meat inspector to continue the process of getting the meat out to the consumers. |
| Miller: | If the meat inspectors were furloughed the meatpacking plants would have to shut down, which would lower supplies meaning fewer sales for livestock farmers and higher meat prices for consumers. Fortunately Congress's actions prevented that from happening. Johnna Miller, Washington. |