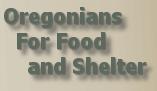 By Oregonians for Food and Shelter
The first legislative hearing on SB 633 will be next Tuesday, March 12, at 3:00 pm.
SB 633 would ensure that the regulation of agriculture seed and crops would only occur at the state and federal levels where the proper expertise lies. This would prevent Oregon's 36 counties, and over 400 cities, from adding regulations on these important crops. This will ensure that farmers across Oregon have the right to operate their farms without local regulators deciding what crops they can and cannot choose to grow.
See the text of SB 633 by clicking here.
SB 633 is sponsored by Senators Bill Hansell, Pendleton; Arnie Roblan, Coos Bay; Betsy Johnson, Scappoose; Jeff Kruse, Roseburg and Herman Baerschieger, Grants Pass.
WHEN: Tuesday, March 12th, at 3 pm
WHERE: Senate Rural Communities and Economic Development Committee in Hearing Room "C" at the State Capitol in Salem