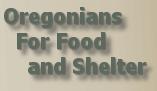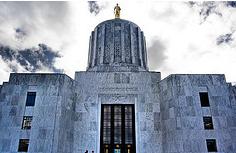 By Oregonians for Food and ShelterUpdates on "Action Alert" Bills
SB 633 – seed preemption  -1 Amendments to SB-633
Senate Bill 633 is the OFS top priority bill on seed preemption.
After the approval of the – 1 amendments, which amended the bill to included horticulture, the bill passed out of the Senate Rural Communities and Economic Development Committee on April 11th with a 3-2 vote.  The bill is now headed to the Senate Floor for a vote of the full Senate.  
Under intense pressure to kill SB 633 or load it up with amendments that wouldn't be acceptable to Oregon's farmers and foresters, Committee Chairman Arnie Roblan, (Coos Bay/North Coast), Senators Betsy Close (Benton/Linn Counties) and Herman Baertschiger (Josephine County) voted to move the bill to the Senate floor for a vote.  Senators Burdick (Portland) and Prozanski (Eugene) voted no.
Passage of SB 633 ensures that agricultural and forestry seed (which includes GE seed) is only regulated at the state or federal levels, preventing a patchwork of costly and unmanageable city and county regulations across the state.
Thank you to everyone who contacted the committee about SB 633. We still have a long way to go, but this is a significant first step.
Here is a link to a story about yesterday's committee meeting by Mitch Lies.  It was posted today to the online edition of the Capital Press.
SB 800  – requires reporting of pesticide application to DEQ
Senate Bill 800 is scheduled for a Work Session on Monday, April 15th.
HB 2319, HB 2715 & HB 2736 – GE regulation bills
HB 2715 would explicitly allow counties to regulate GE crops, and HB 2319 & 2736 would add significant regulations on the planting of GE crops. On April 4th, the bills were officially referred to the House Rules Committee.
(HB 3476) is a new bill introduced by Senator Paul Holvey (Eugene) and was assigned to the Rules Committee which  means it will not be subject to the legislative deadlines.
Scott wrote an OpEd piece for the Oregon Business Magazine about GMO's entitled "Opposition to Genetically Engineered Foods Misguided".  You can read it here.