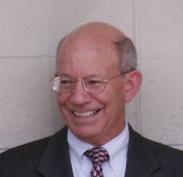 Congressman Peter DeFazio Press Release
Reps. Peter DeFazio (D-Springfield) and Greg Walden (R-Hood River) announced that the House Natural Resources Committee will conduct a hearing on a long-term bipartisan solution for the O&C lands on Thursday, April 11, 2013.
The hearing was secured after DeFazio, Walden, and Rep. Kurt Schrader (D-Canby) sent a letter to Chairman of the House Natural Resources Committee Representative Doc Hastings (R-WA) requesting substantive and open discussion about long-term solutions for the statutorily unique O&C lands.
"Some counties in western Oregon are on the brink of bankruptcy and are considering insolvency, or turning over their responsibilities to the state. If Congress fails to act, these counties will dissolve. We need to work towards a long-term solution, and we need to do it today. There is no excuse for inaction or delay.  We are pleased that Chairman Hastings has recognized this urgency by granting our request for a hearing in the House and look forward to offering our long-term, bipartisan legislative proposal as a possible solution to create jobs and provide predictability to these struggling counties," said DeFazio.
"One thing is clear: the status quo isn't working for our rural communities. There's a better way. Our forests need to be managed so we can put people back to work in the woods, create healthy forests and communities, and provide certainty for essential local services like schools and law enforcement. Momentum for changing federal forest policy has been building in Oregon's counties, the legislature, and in Congress. We now have a historic opportunity to get this done now, and we look forward to being a part of this effort," Walden said.
Last February, DeFazio, Walden and Schrader offered a realistic, bipartisan legislative proposal to help solve the O&C problems. Their proposal would create jobs, provide revenues to failing Oregon counties, help sustain the local manufacturing base, save the federal government hundreds of millions of dollars, and protect water, fish, and old growth. That proposal will be discussed in the upcoming hearing.
The proposal secured broad support across the state, including: the Oregon House, Oregon Senate, fifteen county boards of commissioners, the Oregon State Sheriffs Association, and labor and industry groups.
The hearing will be streamed live on the House Natural Resources Committee website at 7:00 am PST on April 11, 2013 at: http://naturalresources.house.gov/live/
For more information about the hearing, click here: http://naturalresources.house.gov/calendar/eventsingle.aspx?EventID=326329