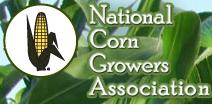 By Cindy
National Corn Growers Association
For many farmers and ranchers, the federal agency that best exemplifies the cynical phrase "I'm from the government and I'm here to help you" is the Environmental Protection Agency.
During a Senate confirmation committee hearing last week, President Obama's nominee for EPA Administrator admitted that the relationship between the agency and those working in agriculture could be improved.
"I think the agency has bridges to build with the agriculture community," said nominee Gina McCarthy in response to questioning by Senator Deb Fischer of Nebraska about one particular rule that requires farmers to have an oil spill prevention plan in place to protect against water contamination. McCarthy said she looks forward to addressing the issue with Sen. Fisher and others because "I know just how hard the farming community protects their resources and I want to make sure that we have an opportunity to change the relationship between that community and the EPA."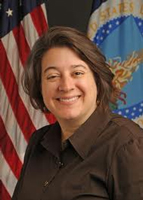 This week, EPA's new senior Agricultural Counselor held a conference call with agriculture media to discuss how that might happen. Sarah Bittleman, who previously served as USDA's Senior Advisor on energy policy, says she knows that there is a lack of trust in the agency on the part of farmers and ranchers.
"My job is to restore some of that trust," she said, noting that it might be improved by working more closely with USDA, conservation districts and state departments of agriculture that have a better relationship with producers. "By partnering with these other folks who work so closely with agriculture, we can little by little grow a base of increased and better trust relationships," Bittleman added.
Bittleman says her goal as EPA advisor is to serve rural America.
Listen to her comments here:
Sarah Bittleman, EPA Ag Counselor
You can also listen to Senator Fischer's questioning of EPA Administrator nominee McCarthy here and watch a YouTube of part below: