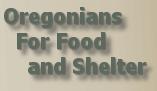 By Oregonians for Food and Shelter
Work Session on SB 633 – Seed Preemption
Thurs, April 11 at 3:00 at the Capitol
A Work Session (opportunity to move the bill out of committee) on SB 633 will be Thursday, April 11, at 3:00 pm.
OFS supports this bill with only the -1 amendments!  There have been 3 additional amendments proposed for the bill and each of them would completely undermine the current legislation. Senators should be asked to vote down the -2, -3, and -4 amendments.
SB 633 would ensure that agriculture seed and seed products are only regulated at the state and federal levels, preempting additional regulations by local municipalities. This would prevent a potential patchwork of 36 different county regulations, and over 400 city regulations on agricultural seed. Plant breeding, including genetic engineering (GE), is an extremely complex process and counties lack the financial and technical resources to regulate these products.
See the text of SB 633 and the four amendments by clicking here.