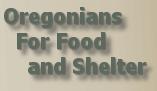 By Oregonians for Food and Shelter
Senate Bill 633 is OFS's top priority legislative bill which deals with seed preemption. SB 633-A is scheduled to be voted on by the full Senate on Tuesday, April 30th.  
Please contact your State Senator and ask him/her to vote YES on SB 633. If you do not know who your senator is, look here.
As we reported to you last time, SB 633 was (and still is) under tremendous pressure by the anti-GMO activists.  They want it dead and gone – now.
If you have not already done so, please take the time to send a thank you email to Senators Roblan, Close and Baertschiger for their support of the bill by voting it out of committee.