Ashland Considers Tax Increase for Watershed Thinning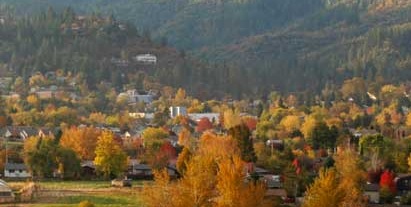 By Natural Resource News Note,
Ashland city officials may raise property taxes to help fund the Ashland Forest Resiliency Project. The goal of AFR is to thin wildfire fuels on 7,600 acres of U.S. Forest Service land above Ashland, which includes portions of the city's watershed. The project was launched in 2010 with unexpected federal economic stimulus funds totaling $6.5 million. About $1 million is available for AFR from the sale of timber recently helicopter-logged from the watershed. However, $4 million is needed to complete the work.
The Ashland Citizens' Budget Committee, which includes the mayor, city council members and seven residents, is weighing the pros and cons of raising property taxes to their legal limit. The increase would cost average homeowners $21.85 annually. After project completion, the city likely would have to continue contributing $150,000 to $175,000 each year to maintain the thinned acres.