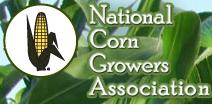 By Cindy
National Corn Growers Association
Recent attacks on biotechnology (or "GMOs," for those who don't like big words) have reached a fevered pitch. And like anyone with a fever, one can expect a bout of hallucination, or seeing things that aren't quite there. Did Russian President Vladimir Putin threaten war over GMOs? Do GMO cucumbers cause (pardon the expression) genital baldness? Is Kraft Macaroni and Cheese made from GMO wheat? And what about those Indian farmer suicides?
None of these urban legends appear to be true.
A blogger recently posted a list of "Nine Things You Should Not Post on Facebook." I recommend this for anyone who wants to be more active in social media, especially No. 1.
And when it comes to GMOs, here are a few resources for more information. I know there are a lot more, but I am sort of partial to USFRA and CommonGround:
http://www.fooddialogues.com/foodsource/topics/biotech-seeds
http://findourcommonground.com/food-facts/gmo-foods/