Congressman Kurt Schrader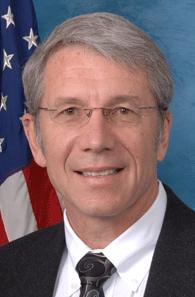 Congressman Kurt Schrader (D-OR)  expressed pleasure with the Oregon and California (O&C) Railroad Grant Lands Trust, Conservation, and Jobs Act being included in the passage of H.R. 1526, the Restoring Healthy Forests for Healthy Communities Act, in the House Natural Resource Committee.
"It is very encouraging to see our O&C bill making significant headway in an especially difficult legislative environment in Washington," Rep Schrader said. "It shows the promise our proposal has in garnering broad bipartisan support and getting it passed through a divided Congress. I remain committed to working with my colleagues in Congress, our county officials, industry stakeholders and the conservation community on getting our rural folks back to work, promoting healthier forests and bringing prosperity back to Oregon's crippled counties."
Authored by Oregon Reps. Schrader, DeFazio (D-OR) and Walden (R-OR), the O&C legislation would provide long-term economic certainty for rural Oregon counties that have been financially devastated by ongoing gridlock in federal forests and diminishing county timber payments. The legislation would allow sustainable timber harvest on previously harvested public lands, create jobs in the woods, regenerate the timber manufacturing base, restore revenue for essential county services and establish major wilderness and scenic designations.