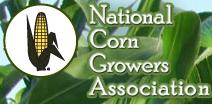 National Corn Growers Association
Menus at many of the hottest restaurants in cities from Portland to Princeton read like a carefully crafted tome of local one-upmanship. The Smith family loving raised the joyful cow who willingly ended its sunny, grass-fed existence to bring you the finest six-ounce filet that money can buy. The Swiss chard accompanying it actually comes from the Jones family down the lane and three houses to the left. Chefs and aspiring novelists have teamed up to tell the entire backstory of your meal. With so much focus on the farmers behind one's brunch, diners continue to coo overly-emotive praise at the resourcefulness of the establishment capable of finding family farmers to provide their posh plates.
The underlying assumption is that the ingredients listed with the pinpoint precision honestly required only by a logistics manager are unique because they come from a family farm. As everyone seems to know, there are hardly any of those left.
The Washington Post boldly lifted the starched tablecloth off of the hidden truth  explaining that, in all reality, 96.4 percent of America's farms are family farms.
The article that exposed the farming industry for what it really is, one made up of family-owned and operated businesses, explained how America's family farmers have grown the amount of land they cultivate or increased the number of chickens in their flock through hard work and modern technology. Recognizing the ability of family farmers to adapt a rapidly-changing world, the Post provided a peak behind the farm gate many haven't seen for generations.
For many, the term family farm comes wrapped in a gauzy haze of sepia-toned associations. Family farms may be larger than the nostalgia-fueled diners notions may dictate suit their idyllic fantasy farm, but words have specific meanings even if one chooses surround them in clouds of self- created implications and associations.
Take a moment to find out what real family farmers are like today by clicking here. Family farms may have grown, but the farmers themselves still strive to feed every American as if they were part of their own family. Enjoy this bounty knowing that, even if it doesn't come accompanied by a novella of names, it probably does come from a family farm.