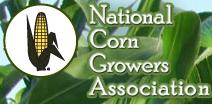 National Corn Growers Association
Farmers in Minnesota soon could be turning wind energy into fertilizer. Research funded by the Minnesota Corn Growers Association is developing a way to have the wind turbines put up in corn fields produce the very nitrogen fertilizer that helps those same crops grow.
"We take water, and we separate the hydrogen and oxygen. We pull nitrogen from the air and combine the hydrogen and nitrogen to form anhydrous ammonia, the predominant nitrogen fertilizer source farmers use," explains Mike Reese, the Renewable Energy Director for the University of Minnesota at the school's West Central Research Station in Morris, Minn.
This first-in-the-world research project still uses the tried-and-true process of producing ammonia for fertilizer… but hopefully more locally and efficiently. Reese says they need to figure out how to make this wind-powered process commercially scalable.
"Right now, anhydrous ammonia and nitrogen fertilizer is produced on a massive scale in central locations. What we're trying to do is make this so we could have community production or co-op facilities to produce the nitrogen fertilizer locally," he said.
Reese added that there are enough resources in Minnesota to make all the fertilizer needed for the state's entire corn crop, a possible $400 million industry that is now done completely out of the state.