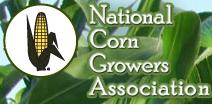 National Corn Growers Association
Homegrown's all right with me.
Homegrown is the way it should be.
Homegrown is a good thing.
Neil Young – Homegrown
Grammy-winning recording artist Neil Young rocked the free world and showed he has a "heart of gold" for ethanol during a press event in Washington D.C. Monday with the National Farmers Union focused on passage of a farm bill and support of the Renewable Fuel Standard (RFS).
"I love ethanol. I love how it smells, I love the way it makes my car go, everything about it is great, it's clean," said Young. "It's a beautiful fuel."
Young, who was one of the original founders of Farm Aid in 1985, definitely won some new farmer fans with his passionate support for homegrown fuel and criticism of the oil industry.
"America does not have freedom of choice when it comes to its fuel," he said."Every time you get off the road, you enter a monopoly zone – it's called Big Oil. There's no reason why every fuel stop that has more than four fuel pumps cannot have an E85 pump…it gives Americans the freedom to choose the fuel they use."
Young recently traveled cross country in a vehicle powered by cellulosic ethanol and electricity because he strongly believes that alternative fuels are important for the environment. "We have a very big problem, CO2 is going to be a huge issue in the next couple of years," he said. "Ethanol and other biofuels, cellulosic ethanol, biodiesel, are the answer to this problem."