Environmentalist target Legislative shake-up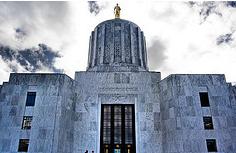 By Natural Resource News Note:
The Oregonian is reporting that Oregon environmentalists are eying a small power shift in Oregon's Legislatures due to a possible three openings in the Legislature which could have a big impact on environmental legislation.  Here is the change.
– State Senator Jackie Dingfelder is leaving her office to work for Portland Mayor Charlie Hales.
– State Representative Mike Dembrow is expected to run for Dingfelder's open seat which would create a new seat in the House.
– State Representative Jules Bailey is leaving her office to run for Multnomah County Commissioner.
Read more on how these seats are important to Oregon's environmental community.